Peptide 24/7
Inspired by the body's miraculous inner clock and formulated to support tired complexions, our skin renewing Peptide 24/7 range is made to target the look of tired skin and help you achieve a well-rested glow, around the clock.
Throughout September, discover the power of these amazing NEW product launches, with a Peptide4 Power Booster Facial.  This treatment is targeted to help improve skin radiance, and revitalise dull, lackluster skin.  The Willow Complex found in the NEW Peptide4 Thousand Flower Mask, gently exfoliates away dead skin cells, promoting a smoother, more even looking skin tone and texture; restoring the essential moisture and antioxidants needed for healthy-looking skin.
Your therapist will also carry out a full skin care consultation, offering you all the help and advice you wish in order to maintain your skins hydration and radiance at home.
You will also receive 20% discount on the NEW Peptide4 range, should you wish to purchase any products following your treatment.
(Bookings are available throughout September, subject to availability.  Products purchases must be made on the same day as treatment in order to receive the discount).
Book online today.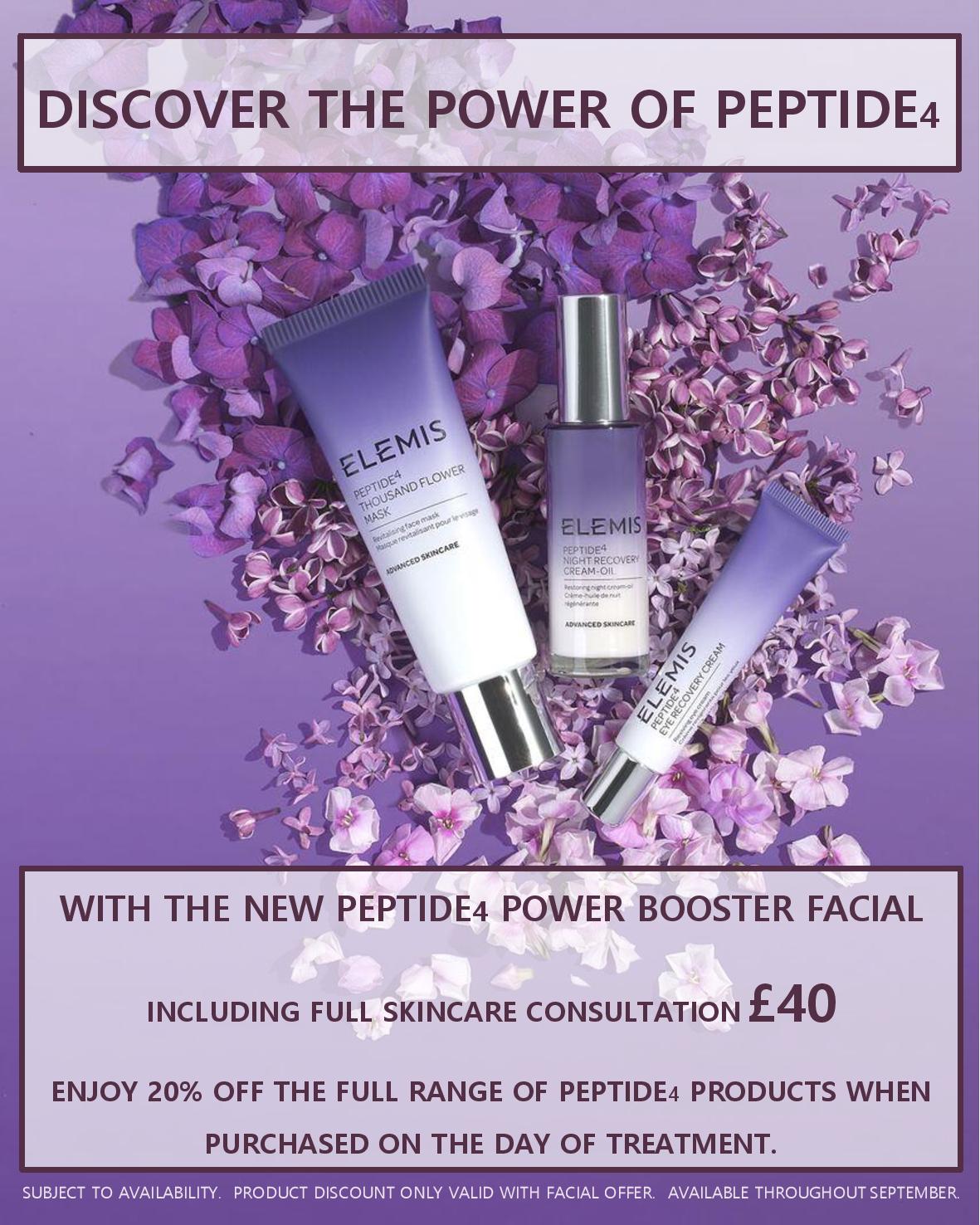 ---