Get your skin summer ready with one of our amazing value skin programmes.  Each programme aims to deep cleanse and detoxify the skin, leaving it glowing and ready to face the summer.
Each Programme is designed to assist your skin on a monthly basis, over the next three to five months.  Each programme starts with a resurfacing facial aiding the skin to deep cleanse and remove the top layers of skin; leaving the complexion radiant, smooth and with an even texture.  The following treatments, depending on your choice of programme, aim to replenish the skin with the essential moisture and hydration required to leave the complexion glowing.
Full Payment for each programme is required upon booking.  Please call the salon today or speak to your therapist for more details.
Ultimate Programme – 5 Facials for the price of 4
£265 (saving £73)
Dynamic Resurfacing Precision Peel Facial
Sensitive Skin Soother Facial
Superfood Pro Radiance Facial
Pro Collagen Age Defy Facial
Pro Definition Lift and Contour Facial
Advanced Programme – 20% Discount off the price of 4 facials
£222 (Saving £55)
Dynamic Resurfacing Precision Peel Facial
Superfood Pro Radiance Facial
Pro Collagen Age Defy Facial
Pro Definition Lift and Contour Facial
Maintenance Programme – 15% off the price of 3 facials
£174 (Saving £30)
Dynamic Resurfacing Precision Peel Facial
Superfood Pro Radiance Facial
Pro Collagen Age Defy Facial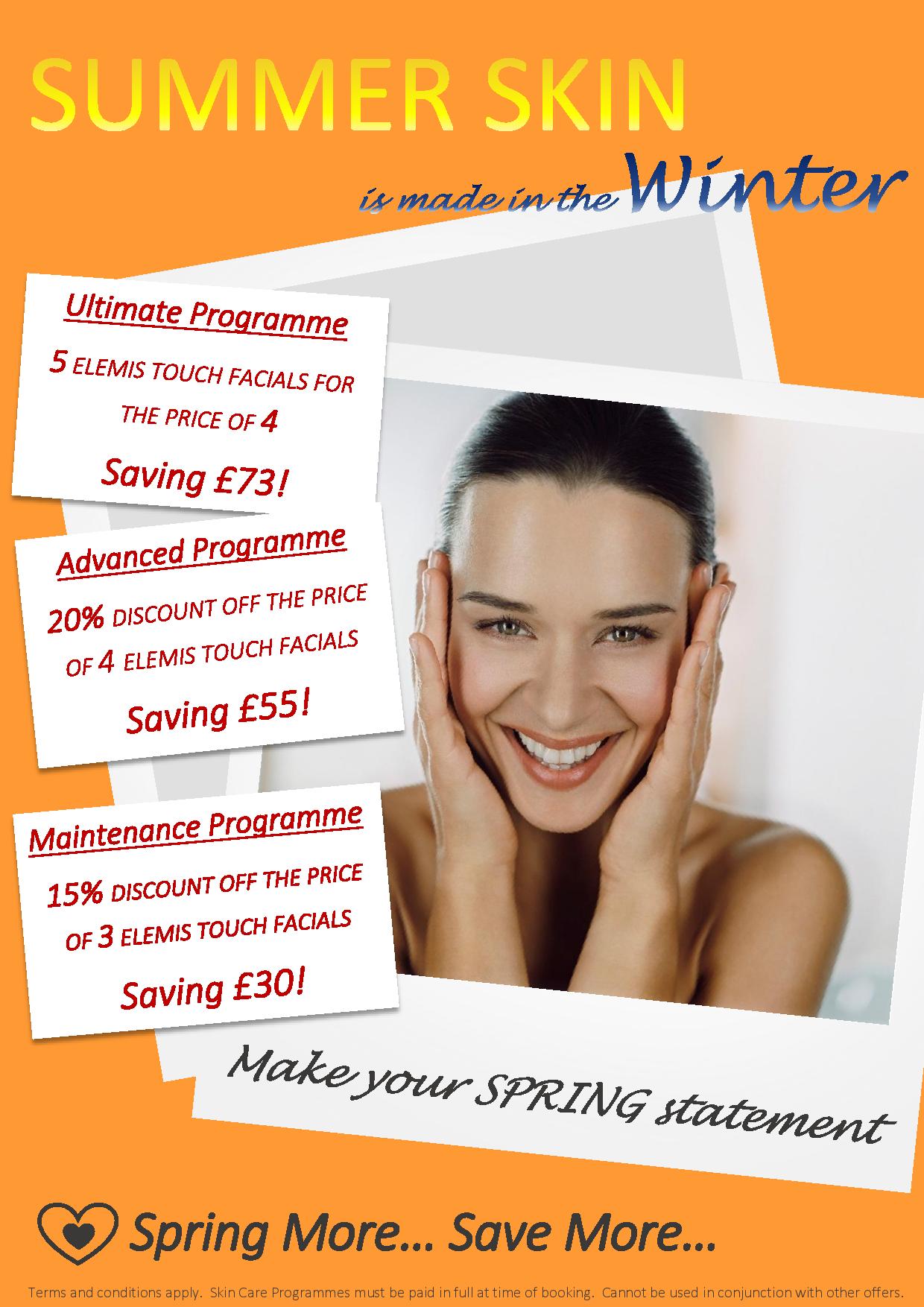 ---