Launching our all NEW Silent Treatment!
In support of Mental Health Awareness week Spring Beauty Room would like to introduce 'The Silent Treatment'.
Following one of the most stressful years we could ever imagine, and with many of us having suffered with our mental health during these unprecedented times, we are very aware of how important that little bit of time out and 'you time' is.  Sometimes a little bit quiet is just what is needed.
Just let us know at the time of booking that you would like 'The Silent Treatment' and we will be more than happy to provide it.  Relax in a comfortable atmosphere with no pressure and bring your headphones if you would like.
We are all in this together…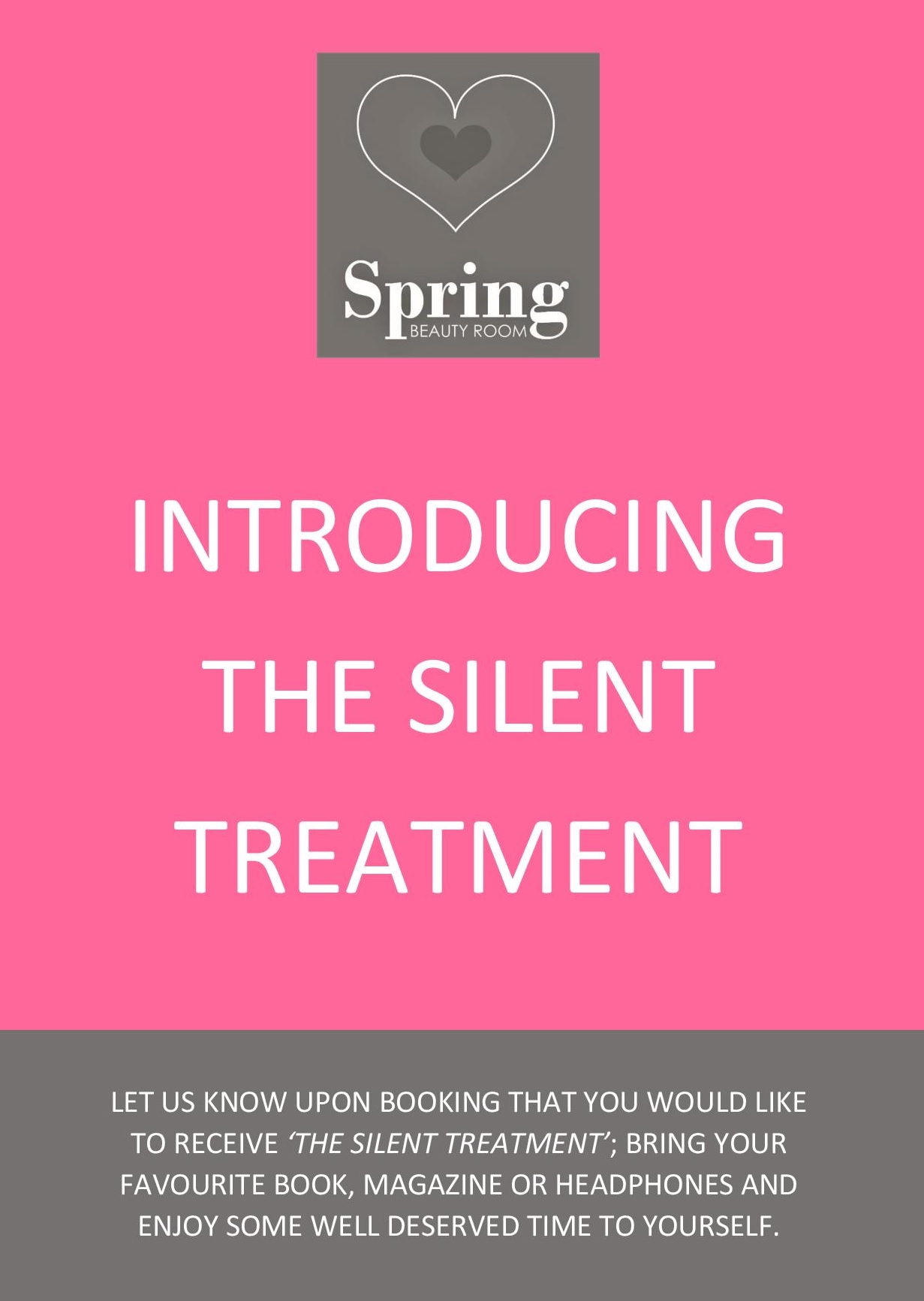 ---