Ladies listen up!!
We are offering a free bikini wax prior to your smear test.
Just like your Beauty Therapist, your nurse has seen it all before, so there's no need to be embarrassed!
Just a little something from us to encourage you to go ahead with this potentially life saving appointment!
Terms and conditions apply: Please ensure you smear appointment has been booked, proof of appointment time and date will be needed at time of booking your bikini wax.  Your bikini wax appointment is for a free standard bikini wax.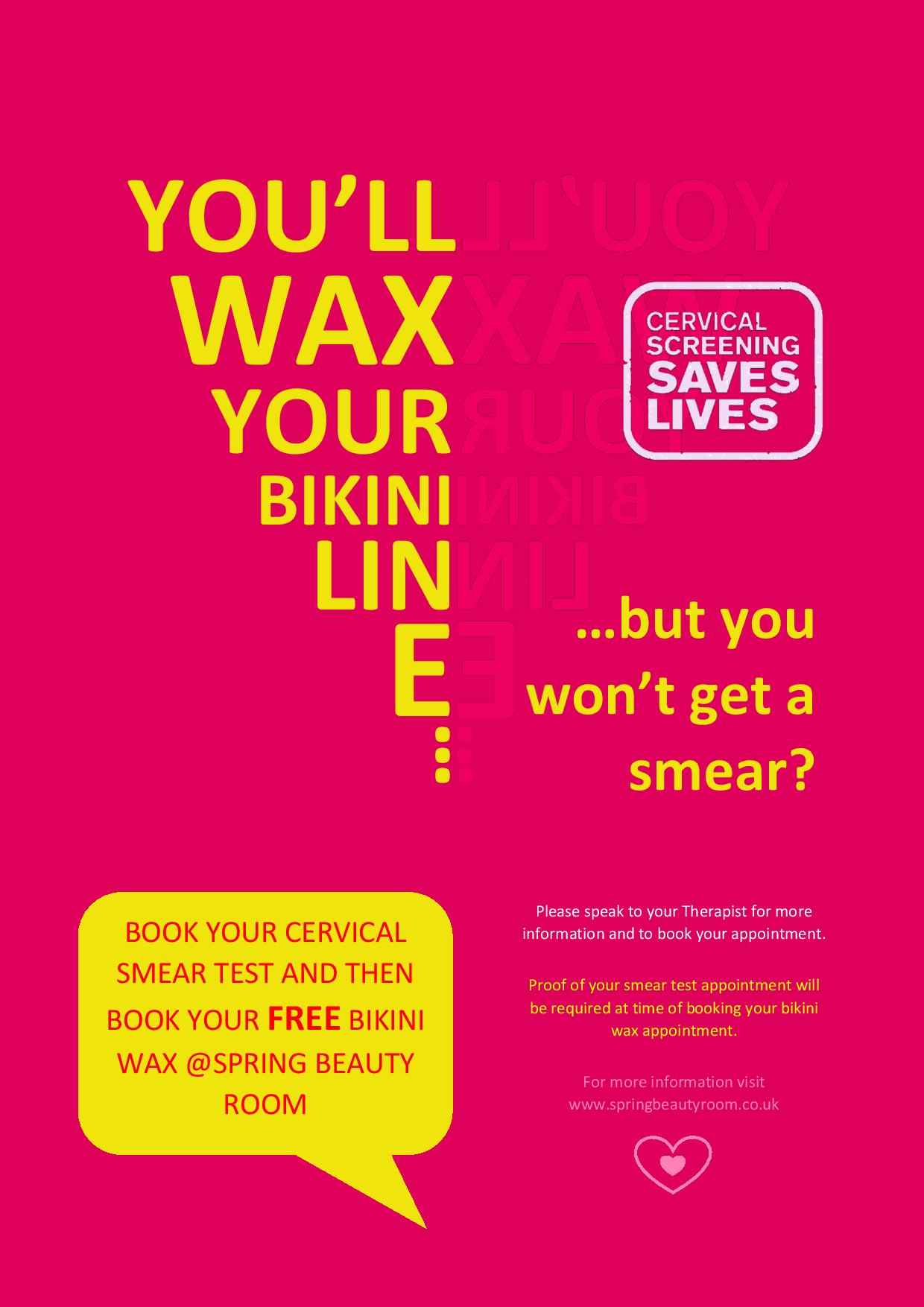 ---